MAX Visa® Prepaid Cards
Finding the right reward and finding it fast can be challenging; after all, your recipients are diverse, and you want to choose something everyone can enjoy. That's why we created the MAX Prepaid Card. In Canada, it's accepted online and in-store at more than 80 popular retailers, restaurants, sporting goods stores and more, which means there's something to delight everyone.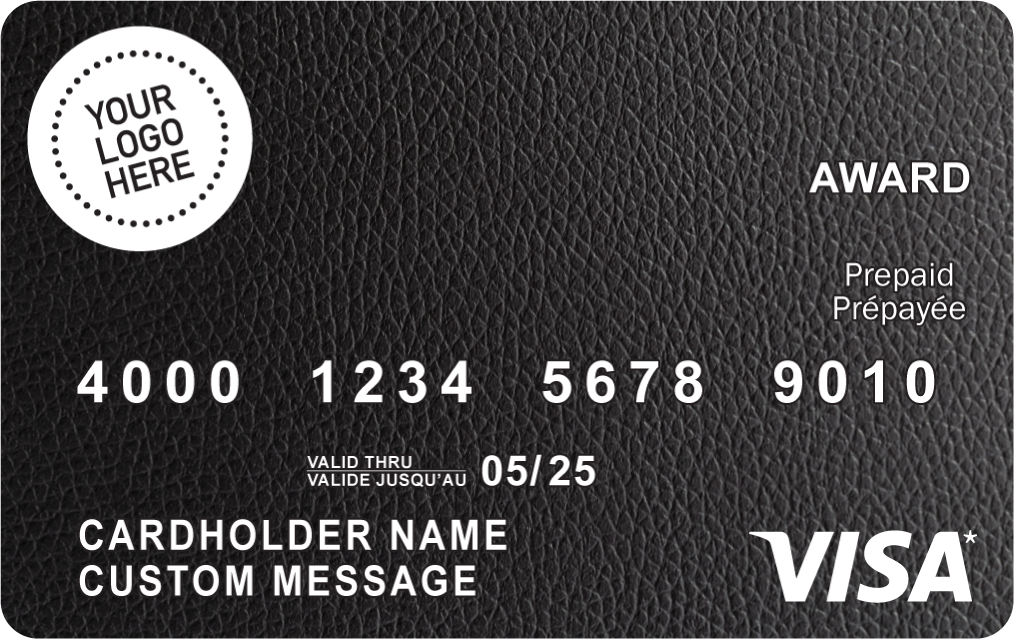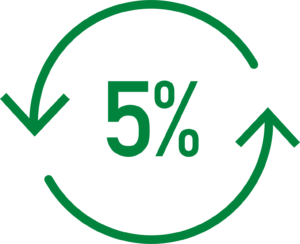 Five Back™ Card
Although these Visa Reward Cards can be used everywhere Visa cards are accepted, cardholders get 5% back on their cards when they use them at dozens of participating merchants—allowing you to give more to your recipients without spending more. For example, when a $100 reward card is used at Gap, Sephora or Cabela's (or many other national retailers), the cardholder will receive 5% loaded back onto their card.
Our themed Happy Cards let you give recipients the freedom to redeem their rewards at any or all of four to seven participating brands. Simplify your reward program with versatile Happy Cards.
Select one of the Happy Dining cards to celebrate special occasions or accomplishments, or the Happy Him or Happy Her card to express appreciation for team members who always put in the extra effort.
Other Happy Card options include Happy Home, Happy Active, Happy Kid, Happy Teen, Happy Student and Happy Custom, all offering a selection of retailers or dining locations that allow you to find unique, personalized reward options for your staff or customers.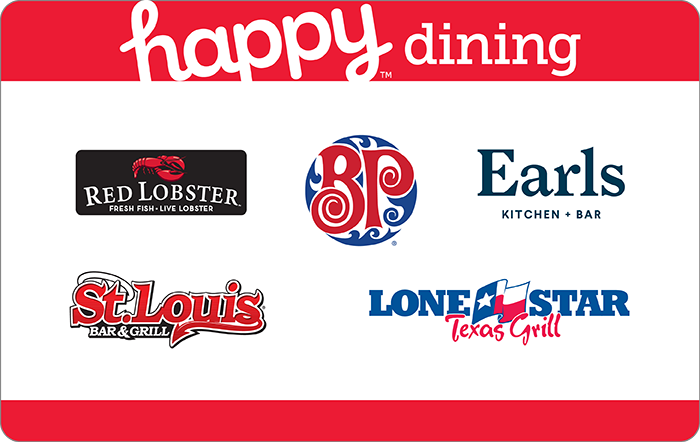 The Happy Dining Ontario Card can be used at the following locations:
Red Lobster
Boston Pizza
Earls
St. Louis Bar & Grill
Lone Star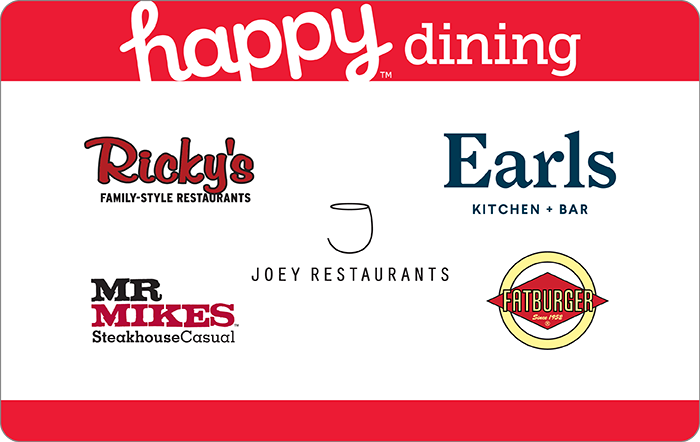 The Happy Dining West Card offers a selection of five different dining locations:
Ricky's
Mr. Mike's
Earls
JOEY
Fatburger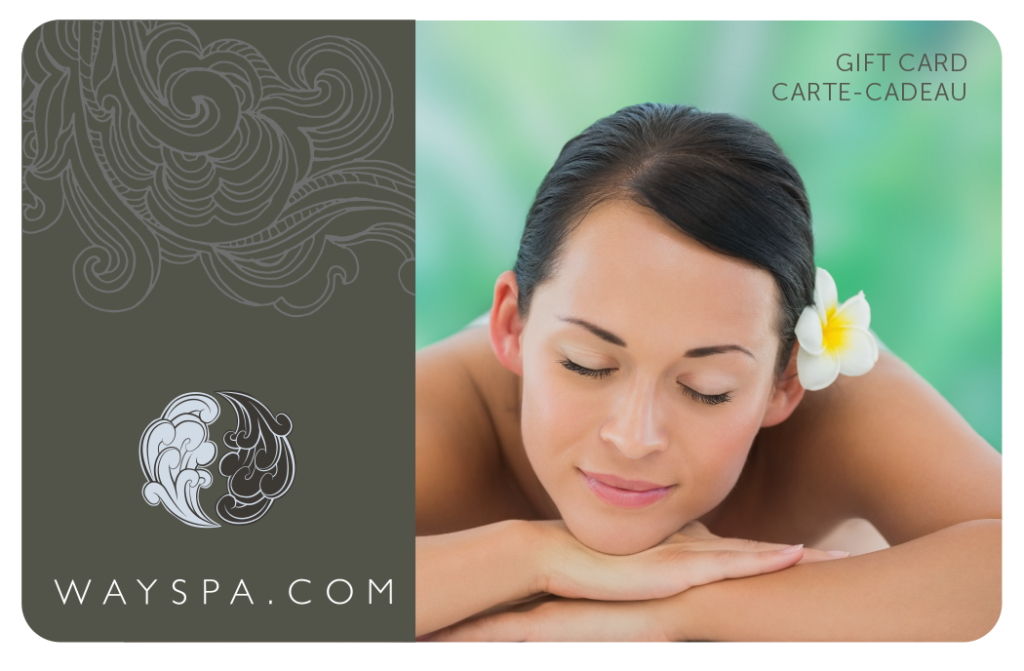 Our WaySpa Cards are accepted at hundreds of spas and salons across Canada. They're multiuse cards, so recipients can choose multiple services as long as they still have funds on their cards. Plus, WaySpa Cards show that you value the wellness, stress-relief and self-esteem of your recipients. Many people are reluctant to spend money on luxury services, so let them get pampered without worrying about the cost.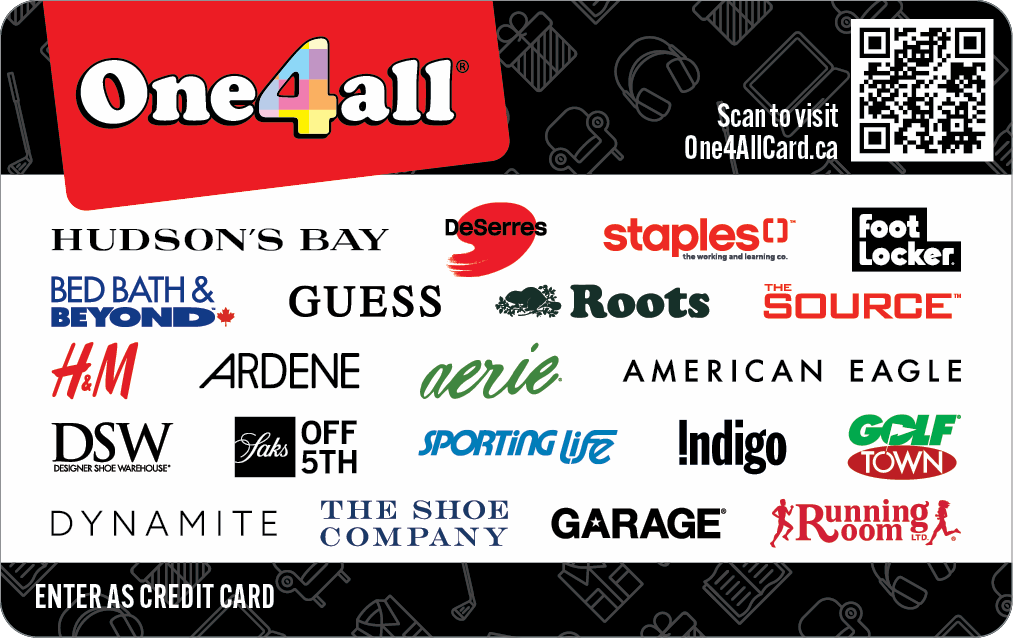 The One4all Card offers recipients the ultimate variety in choice-based rewarding. Cards are available in $25 – $500 denominations and work just like a prepaid card, giving you the freedom to eat, shop or play at any of the merchants that appear on the front of the card. You are free to use the same prepaid card across multiple brands. Simply present your card for food, merchandise or services at time of payment.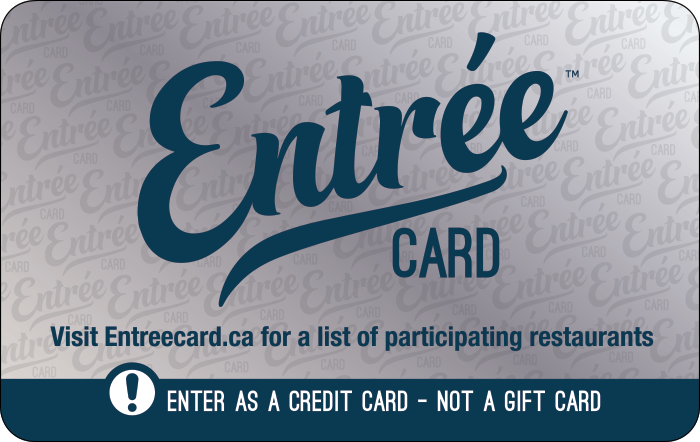 People's tastes vary widely, so when selecting rewards, it can be difficult to find a single option that will appeal to everyone. The Entrée Card solves that problem by giving recipients the choice of hundreds of restaurant options, all on one card. Rather than limiting card holders to a single location, the Entrée Card allows card holders to use their reward card at many of Canada's best neighbourhood restaurants.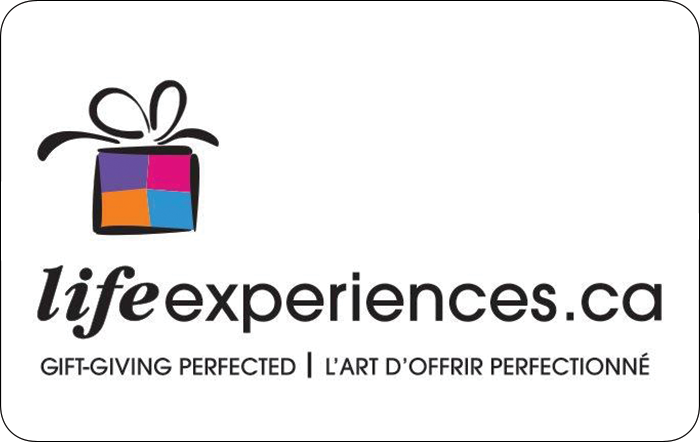 Life Experiences gift cards are a truly unique reward that provides card holders with the opportunity to choose from hundreds of incredible experiences across Canada. By allowing recipients to choose an activity that appeals to their own interests, these cards ensure a memorable experience that is certain to leave a lasting impression.
Subscribe to our Blackhawk Network On Demand Insiders email for
special offers, news and inspiration.